BEVC has just announced the much awaited lineup for this year's event to be held at Aamby Valley City, Pune. We must admit, this is quite an impressive one, considering the fact that a truck-load of other stars have already announced their dates for gigs in India.
The one thing that's caught our attention is the variety in the lineup announced.
They've covered A-Z of EDM: from Acid to Bass to Trance to Funk to Deep with the announcement of Armada &SOMA stages just to name a few.
Here are 8 artists we feel you should watch out for this coming EVC so that they don't catch you be surprise in case you make the right decision of heading to Bacardi Enchanted Valley Carnival on 18-19-20th of December.
1. Alex M.O.R.P.H
Genre- Progressive Trance
Alexander Mieling is an established name in the Trance Industry. Having been featured regularly on VONYC Sessions by Paul Van Dyk and ASOT by Armin Van Buuren, he's one of the few Trance artists apparently to not have joined the 'Trouse' bandwagon. In his vocal trance projects, he's also collaborated with singers like Roberta Harrison, Tiff Lacey, Simon Binkenborn, Michael Wurst, Ana Criado and Shannon Hurley. If you're a 2000's Trance fan, you know where to head to.
2. Tiësto
Genre – Progressive House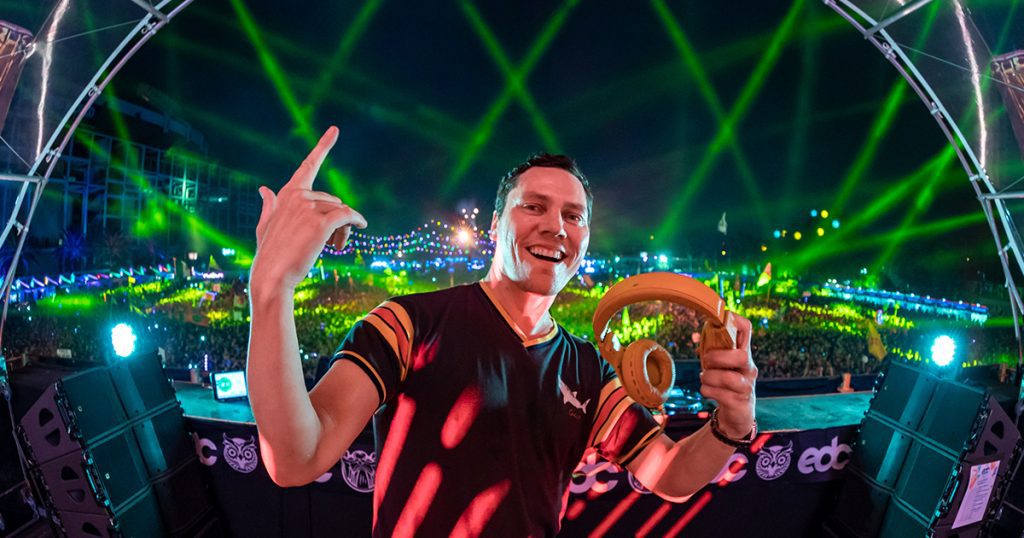 Tijs Michiel Verwest aka Tiesto is an artist who needs no introducing. A reknowned Trance veteran who's made forays in the Prog House Industry of late. Tiesto is a worldwide superstar who was voted "The Greatest DJ of All Time" by Mixmag and the "#1" DJ by Rolling Stone. Artists ranging from Kanye West and Coldplay to Katy Perry and John Legend have personally tapped him for high-profile remixes. Will we see the Trance or the House side of him this EVC? Only time will tell!
3. Far East Movement
Genre- Dance/Hip-Hop EDM
Far East Movement is an American hip hop-EDM/Dance group based in L.A. They broke into the Dance Music scene with their early breakout hit "Like a G6" established the LA trio as major dance commodities around the world back in 2010. They've also performed at reputed music festivals like UMF and EDC, showcasing them as one of the most exciting prospects in the Dance Music Industry.
4. Reuben De Ronde
Genre- Trance/ Chill-Out
Reuben De Ronde is a perfect blend of Trance, Prog and Chill-Out. Classifying his music genre-wise would be a huge injustice to the multitude of talent and his ability to effortlessly switch between the above mentioned genres. He's been featured regularly on ASOT and also has been a part of ASOT centennial festivities. Wouldn't be surprising to see the big room ravers dancing besides the chill out lovers at his stage this EVC.
5. Snow Flakes
Genre – Progressive House, Progressive Trance & Uplifting Trance
Hailing from the flatlands of Ahmedabad, India, Snow Flakes has been influencing the playlists of some of the world's top DJs for over 11 years, performing at some of the best clubs in the U.K . He's been supported by Armin Van Buuren, Above & Beyond, Ferry Corsten, Aly & Fila, Tiesto, Alex M.O.R.P.H just to name a few. It's no doubt that he's been influenced by the likes of Suncatcher, Gareth Emery, Ashley Wallbridge who've made a name for themselves too in the Prog Industry.
6. Avalon
Genre – Psytrance
Leon 'Avalon' from the UK, (Nano records) is currently one of the biggest up and coming names on the international psy-trance circuit. His collaboration with Tristan, known as Killerwatts is currently taking bookings all over the globe following the release of their debut album 'Blow Your Mind' in April 2012. Avalon's rip-roaring full-on, melodic, driving, yet surprisingly hard-hitting and evocative sound is an experience in itself, beautifully intertwining the elements of Trance,Chill and Psychedelic.
7. Dubfire
Genre- Techno/Minimal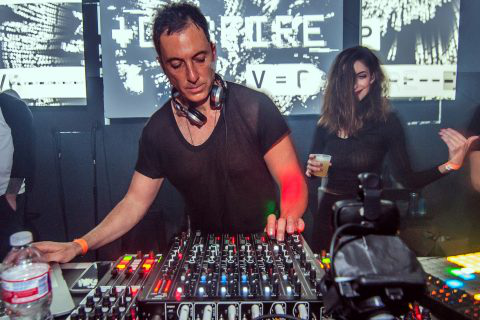 Born in Iran and raised in the U.S. from the age of seven, Dubfire first developed his skills playing at local clubs in Washington, D.C. Prior to his solo career, Dubfire was one half of the four times nominated and Grammy Award-winning duo, Deep Dish. Dubfire's style is noticeably distinct from that of Deep Dish, consisting of techno rather than Prog House.
8. Dzeko and Torres
Genre- Big Room House
From the front row of a Tiësto show to a coveted spot on the Dutch megastar's management roster, the story of Dzeko & Torres is equal parts dream and determination. For the two Canadian kids who had come up idolizing the artist, Tiësto's support provided a musical springboard that encouraged them to continue chasing their dance music ambitions. With a slew of forthcoming originals including a collaboration with KSHMR and remixes for top talent like Kygo on deck, 2015 is shaping out to be the team's tipping point towards stardom.
Bacardi Enchanted Vallery Carnival 2015 Lineup: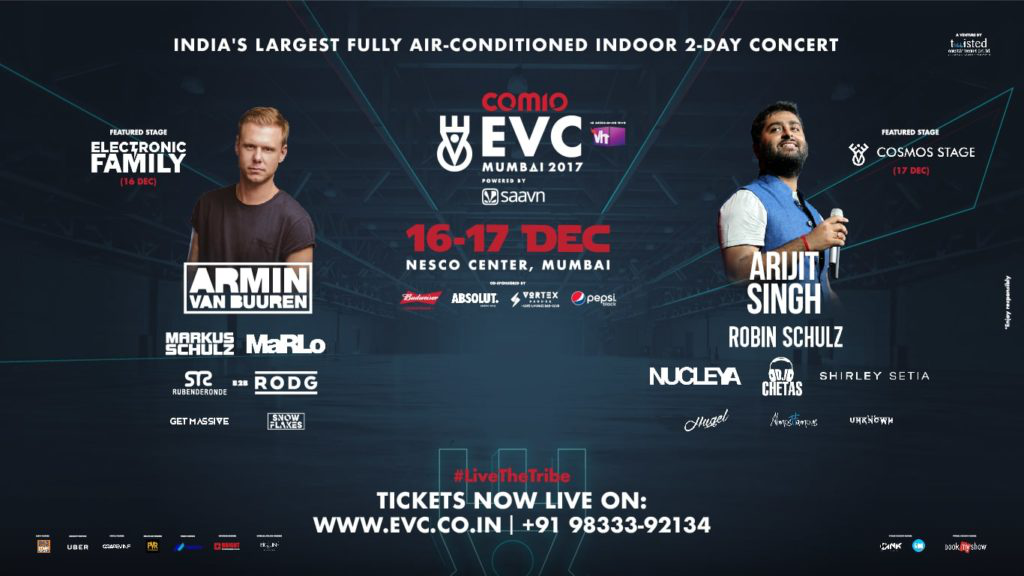 Book your tickets on evc.co.in & #JoinTheTribe 😉
For more updates on the fest, stay tuned to EDMofy.
Featured Image Credits: EVC Facebook Page