Electronic Dance Music or EDM as it known by the vast majority has surged to the forefront of mainstream tastes.
Each decade sees the rise of new styles of music. From the rise of Jazz in the 30's to Rock and Roll in the 70's, this decade is marked by EDM at its zenith. However don't let this fact fool you into believing that electronic music is new and incipient.
Beginning as an underground movement EDM has been a rogue, cutting-edge art form that has moved in and out of the mainstream since the 70s. With it's the recent convergence with pop music it has become more widely accepted and has opened up to a host of new listeners. The momentum that the electronic scene has gained in the past five-six years has put EDM into the spotlight and propelled it to be one of the industry's biggest, magnanimous movement.
EDM tracks differ from other songs because the major components of such tracks are electronically generated. Contrary to the popular view, EDM does not refer to a specific genre.
It serves as an umbrella term for several commercially-popular genres such as House, Techno, Dubstep, Trap, Hardstyle, etc.
PLUR
The message of Peace, Love, Unity and Respect is what defines EDM as culture.
For those involved in the EDM, 'Peace' means a lot of different things.
It represents an inner peace or a feeling of comfort of yourself as an individual. Many people who attend EDM events are looking for an escape from their daily lives. They dress up in costumes and let their inner freak flag fly.
These events encourage you to be yourself, and to not be ashamed of who that may be – self-love.
As a result, those who are a part of the EDM culture try to spread the idea that – we are all united as human beings. Respect for the environment and the culture itself ties everything together.
At any given show, Zedd will play Martin Garrix and Calvin Harris will play Diplo. It's a community where everyone can create, respond and remix freely. The remix culture envisions a world where people don't just absorb modern culture, they contribute to it.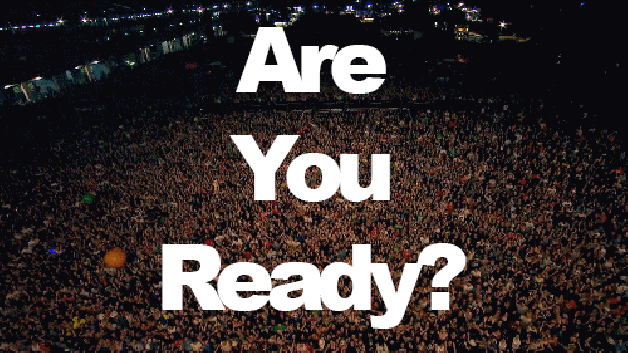 EDM's popularity has created a ton of successful festivals. At these festivals, its not just the music, but another level of production which you don't see at a nightclub. The mega EDM events are structured on such high production values. The major festivals like Tomorrowland, Ultra, Sunburn, Vh1 Supersonic, EVC etc are built on humongous scales to create an atmosphere that is musically and visually stimulating.
The repetitive nature of the beat the unpredictability of the drop has made us experience music like never before. As a music movement it's as personal a movement can get.
EDM is solely about you. The lack of vocals in the largely instrumental music prevent someone else from guiding your thoughts and maybe that, right there, is the beauty. It just unlocks another dimension of freedom of enjoying music where you are the crusader of your next moment where no one controls your thoughts but you.
It's an evolution. The thing is that, every musical genre starts from the underground, gets trendy, then it becomes popular, and then it dies or it is reinvented in a different way – David Guetta.
EDM has had its share of criticism
Many see EDM as an art that lost its purity and is quite repetitive but maybe they are looking it the wrong way. This music is made for dancing, and dancing hard. The unique combination of beats and rhythms always makes for an exhilarating experience. The meaning of EDM has changed over the years but the culture is still based on same values. With new genres and artists, EDM is evolving and is here to stay for a long time.
Everything is always evolving, so to say the computer is the new guitar is wrong. Nothing will die. The guitar will never die. Dance music will never die. It just gets different names, but they all carry on – Afrojack

All we get is a background score and maybe all we need is just a background score.
Credits: bassfeedsthesoul, elitedaily, billboard
Cover Image- Rukes.com